NABH Accredited Multispecialty Hospital
NABH Accredited Multispecialty Hospital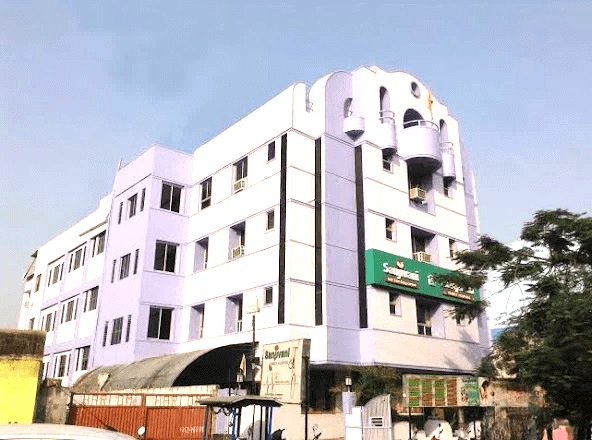 Welcome to SANJIVANI – Your family Hospital:  the most reliable Secondary Healthcare Provider in Western Orissa,
With 29 IPD beds, pharmacy and diagnostics, OPD services by eminent Consultants ; SANJIVANI is a sincere effort to provide quality health care to your entire family: right from the unborn baby to the grand generation. 
At SANJIVANI we unite exceptional clinical success rates and superior technology with care and warmth, as we truly believe the world is our extended family – something our patients can warmly affirm.
This Healthcare unit has been providing care since 2003,  inaugrated by Rashtriya Swayam Sewak Sangh, Sara Sangha Chalak Pujjyaniya Sri K.S.Sudarshanji on Bharatiya Nava Varsha, on 04.04.2003.
Our inspirations are Paramatama Yogeshwar Krishna, our motherland Bharatmata and the ailing patient to whom we pledge utmost care.
Make the right call for your health.
Expert care across a wide range of medical disciplines, ensuring comprehensive healthcare solutions for you and your loved ones.
A compassionate and cutting-edge approach to healthcare, providing personalized treatment, advanced diagnostics, and exceptional patient care.
Experience the difference with our Consultants' medical expertise, state-of-the-art facilities, and Compassionate patient-centric approach that prioritizes your health and well-being in an environment of care.
Expert Care
Skilled doctors and staff ensuring top-notch medical expertise and personalized treatment for every patient.
State-of-the-Art Facilities
Advanced technology and infrastructure fostering a cutting-edge environment for precise diagnostics and treatments.
Comprehensive Specialties
A wide range of medical disciplines under one roof, providing holistic healthcare solutions in western Odisha.
Patient-Centric Approach
Compassionate care that prioritizes your comfort, well-being, and active involvement in treatment decisions.
Stellar Reputation
Trusted by the community, with a proven track record of delivering exceptional healthcare services.
Continuous Support
We are with you every step of the way, providing ongoing care and support from diagnosis to recovery.
Treatment render by Sri Agrawal Sir is very good and all the staff of the Hospital are so cordial. Please visit for better treatment.
Take care of patient is very good Doctor responce is best Sanitation is super
Awesome experience.. almost all insurance companies having for cashless treatment. Very co-operative
Very excellent service ,staffs are also very caring and Dr KD purohit is GOD for patients
Perfectly hygenic rooms and cabins. Well behave staff and nurses. Quick response of nurses.
Good staff well treatment very good hospital in sambalpur